Every INTJ is a bit different, but how does this sound?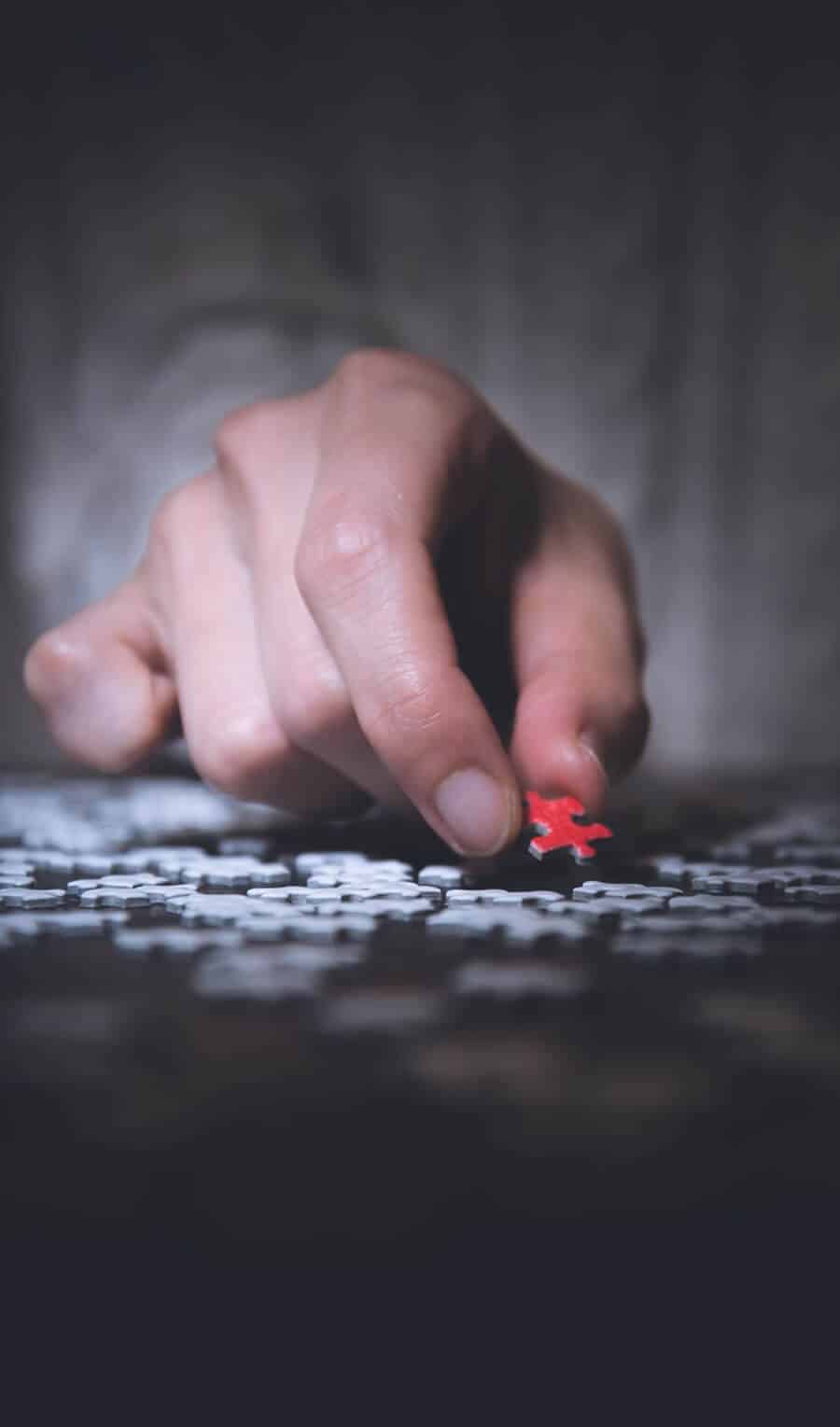 You're that rare person who's able to set ambitious goals and achieve them. At the same time, you're also able to logically analyze everything to ensure those goals still make sense and refine them if not.
You're independent, open-minded, and a master of productivity and systems-thinking. Other people are probably often amazed by how quickly your mind works, how you're able to be so efficient with your day, or how you're able to design the perfect system to assist you along the way (whether that's a technological system or a system of people or processes that work well for you).
You're excellent at focusing down to what's actually important. When conversations veer off track or brainstorming sessions get out of hand, you're able to bring people back to the key point. But your brain can be a black box sometimes, so you might not always be exactly sure how you reached a specific conclusion.
Although you're probably not overbearing, you might often find yourself being arrogant, or highly judgmental of yourself and others. You have incredibly high standards, and it can be hard for anyone to meet them. It's often easier to just do everything yourself rather than ask for help. All this can make you feel lonely.
You always need to understand why and make sure that why makes sense. You're willing to be more of a behind-the-scenes figure rather than the boss—as long as you can respect the boss and believe in their decision-making process. Even more importantly, that boss needs to empower you to achieve goals in your own way—you hate being controlled.
Does that resonate? If not, you might try going back to your results page and exploring one of your other highly-rated type possibilities. (Or, if you landed directly on this page from Google, you can take my test here).
INTJ Tip #1:
You're typically so focused on making progress toward your big goals that you forget to appreciate the moment.
Focus on one big goal at a time. Keep a gratitude journal. Take time to celebrate your wins (it's not a waste of time—it's training your brain to appreciate progress).
INTJ Tip #2:
To mature your Te function, practice fighting against perfectionism (catch yourself in the act, and work to prioritize progress over perfection).
Try to get feedback early & often so you can adjust your course based on real-world data instead of trying to predict what will work.
Even when it comes to relationships and hobbies, try not to let your desire for perfection prevent you from enjoying what's really there (you might just be chasing something that doesn't actually exist in the real world or that would cost more than it's worth).
I invite you to join thousands of other NTJ's who have subscribed to my mailing list.
I write about topics like these (all filtered through the mind of an ENTP—one of the most complementary types for INTJ's):
Lifestyle & Habit Design (motivation & energy management; todo list prioritization; easeful decision-making (yes, even for NP-types); habit formation & retention)
Mindset & Meaning (building existential resiliency; rationality + mindfulness; creating purpose; systematically dealing with depression, anxiety, & nihilism)
Communication & Social Justice (making friends as an adult, deepening relationships, escaping small talk, and being an effective ally to people with marginalized identities)
As a thank you for signing up, I'll send you my "tiny-book."
(I wrote it for NTP's who have trouble finishing all their ideas. But, I believe it will help you too. You're probably already highly productive & action-oriented, but this will help you achieve your goals with even more focus, and without burning out.)
Now, I'd like you to consider something:
Think back to when you decided to take my test. On the surface, you might have just been curious what type you would get.
But I'm betting there was a reason underneath that: You want to shift something in your life.
You're pretty hard on yourself (and others). You struggle with confidence and/or anxiety.
How would your life be different if you could transform…
From:
Insecurity, fear of failure, worrying what others think of you, wondering if you matter
Being hyper-vigilant toward tracking others, feeling intolerant, and strategizing to make sure you're safe
Feeling lonely, lacking authentic relationships & nuanced conversations, worrying that you're judging others too harshly
To:
Walking into a room with a strong sense of confidence, self-worth, and purpose
Holding your boundaries, and staying connected to a powerful sense of self
Authentic relationships with people who see the real you, understand you deeply, and meet you in complexity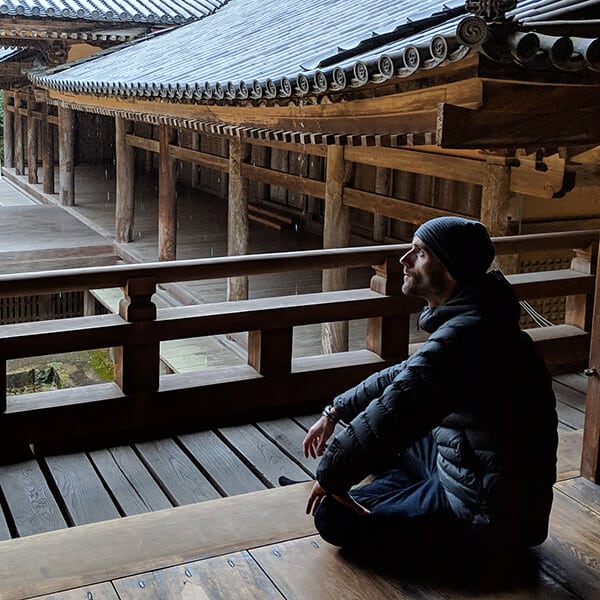 You're confused by emotions. You want to build your EQ or become a more effective, authentic leader.
From:
Feeling depressed or anxious, maybe because of your perfectionism or obsessing over past mistakes
Neglecting your own needs because it's unclear what you're feeling (you might have delayed emotional responses—nothing in the moment, but days later you feel it)
Worrying about whether or not you're being your true self, acting too robotic, or having the effect you want to have on others
To:
Learning how to love yourself, forgive yourself, and live more in the present moment
Prioritizing self-care, getting clear on what you need more quickly (learning what signals to look for), and opening up to ask for help
Feeling willing and able to show your authentic self, trusting that people are perceiving you accurately, and knowing that you're positively impacting them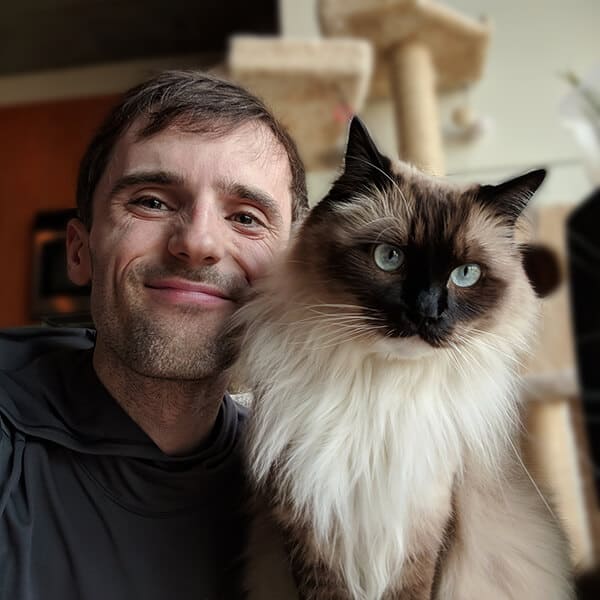 You want to be even more productive and achieve even bigger goals
What would it be worth to shift…
From:
Playing too small a game, or not making a big enough impact
Not being appreciated where you work, not advancing quickly enough, or feeling stuck or stagnant
Worrying that you're not living up to your potential, or that you're wasting your life
To:
Pushing outside your comfort zone to achieve your ambitious goals
Living authentically, feeling fulfilled with where you're putting your time & energy, and making the best use of your talents
Getting clear on your life purpose and feeling confident that you're living it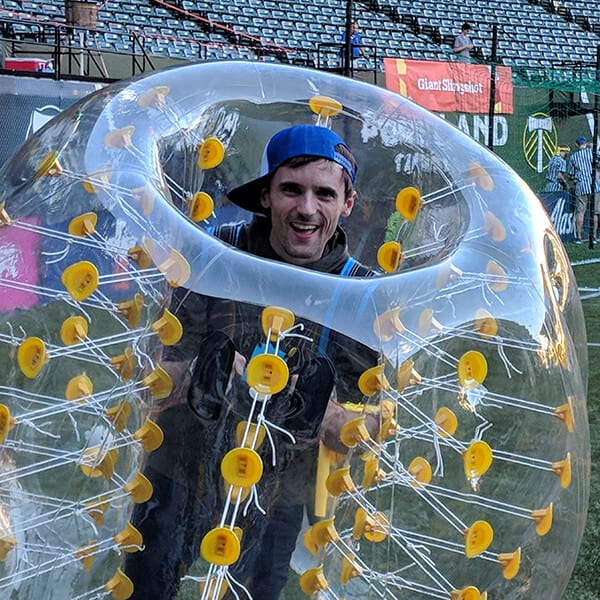 I'm Michael, a coach who helps INTJ's transform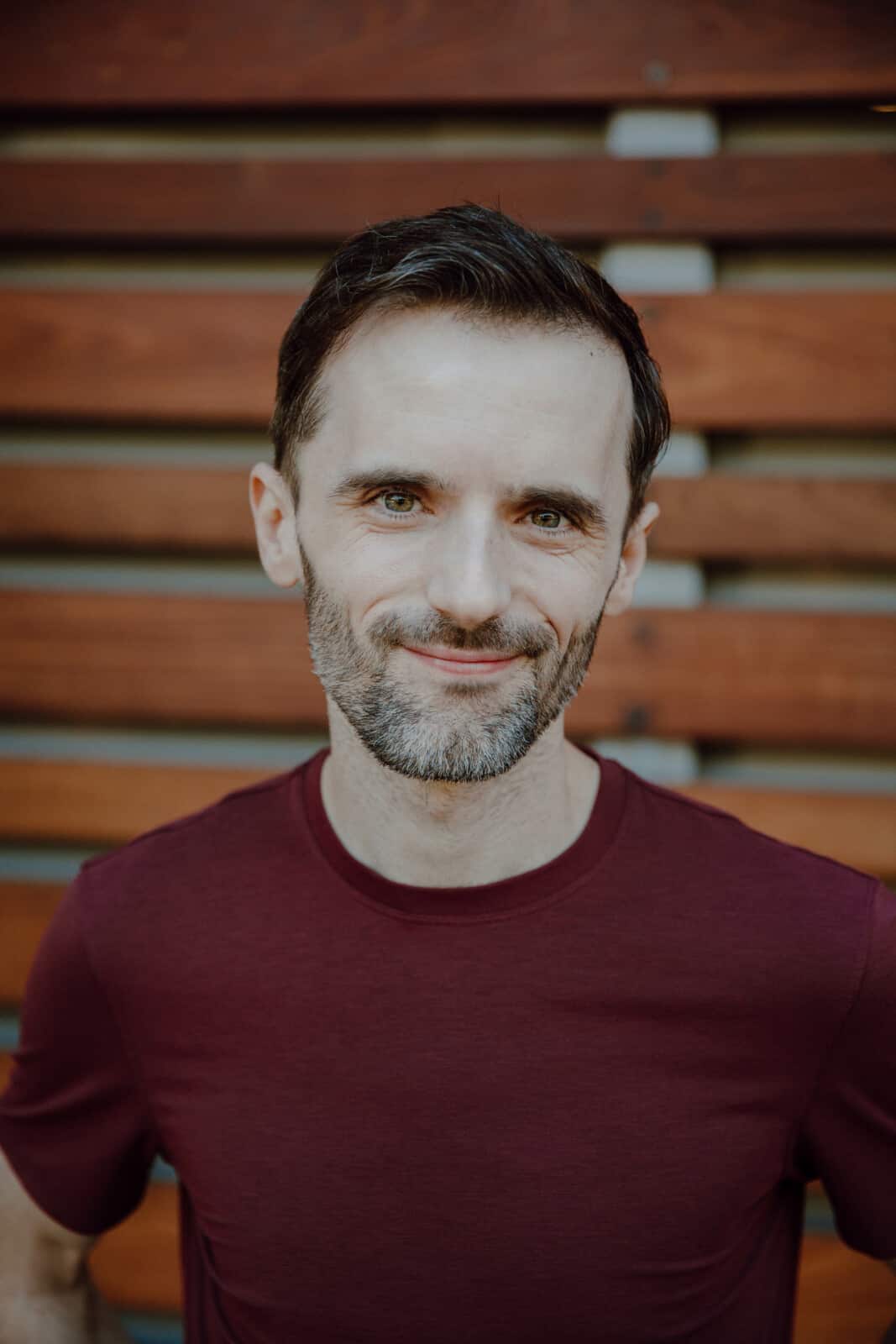 I spent most of my 20's and early 30's waiting for my "real life" to start.
I had been completely stuck in my head and out of touch with my feelings and needs. I had no idea how to ask for what I needed to feel deeply nourished. I knew that I hated surface-level conversations, but I didn't understand how to create something different. So, I ended up just judging other people as shallow instead and feeling disconnected and lonely.
I finally couldn't take it anymore, so I devoted three years to pushing myself outside my comfort zone to transform my life. I learned a lot about setting boundaries, knowing what I need to feel energized and driven, and finding the right balance between my analytical mind and my embodied emotions.
I created my life purpose, made some dramatic changes to myself and my lifestyle, and finally began to understand what self-love and authentic aliveness feel like.
I'd like to help you feel that too.
What do the top people in every field have in common?
I've worked with Fortune 500 leaders, an Academy Award-winning director, a Mount Everest record holder, and some of the most famous video game designers in the industry.
And I'd like to share a secret with you:
The most successful people get help when they're struggling.
They might look perfect on the outside, but I've seen firsthand that they're grappling with their own challenges—from self-doubt and impostor syndrome to depression and anxiety.
They still hit barriers that they have trouble getting past on their own. And top performers know that they need to put the oxygen mask on themselves first before they're able to most effectively help others.
Just like star athletes benefit from coaching, the top people in every field hire experts to help them improve.
I'd like to help you too.
Our types are a natural fit
I'm an ENTP, and some of my best friends are INTJs. Our types are one of the best friend/work matches because we're both NT's, but all our cognitive functions are different.
In other words, I get people like you, but I'm also different enough to provide an alternative way of seeing things.
I can also deeply empathize if you feel lonely, better than other people, or not able to feel feelings as much as you'd like. I struggled with all that for a long time too.
And after years of serious experimentation, I managed to find the key changes that allowed me to dramatically shift my life toward more fulfillment, connection, and aliveness.
I'd love to help you do the same.
When I finally found the right coach for me, it was like a set of dominoes—those coaching sessions eventually set into motion dramatic shifts in virtually every aspect of my life.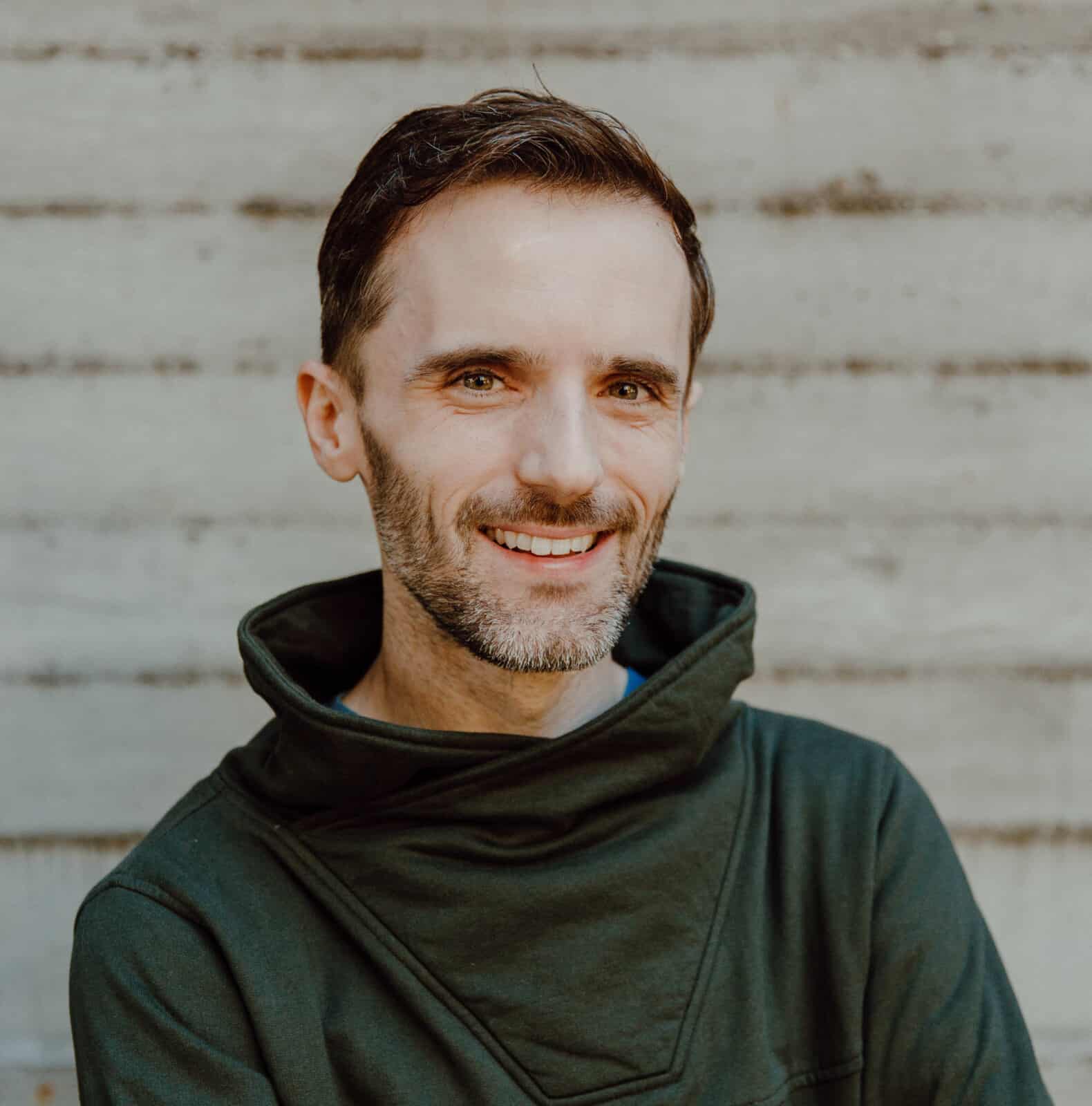 I work with leaders at companies like: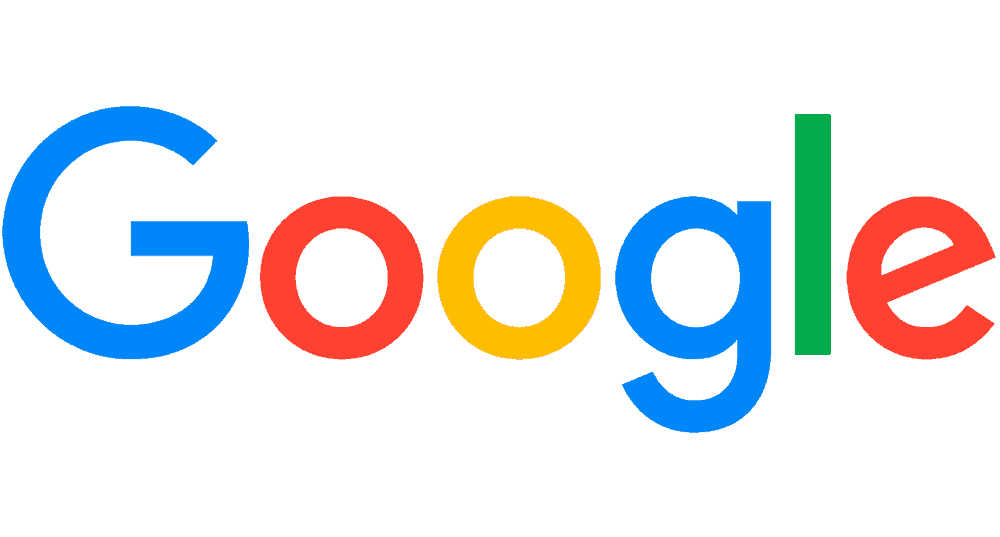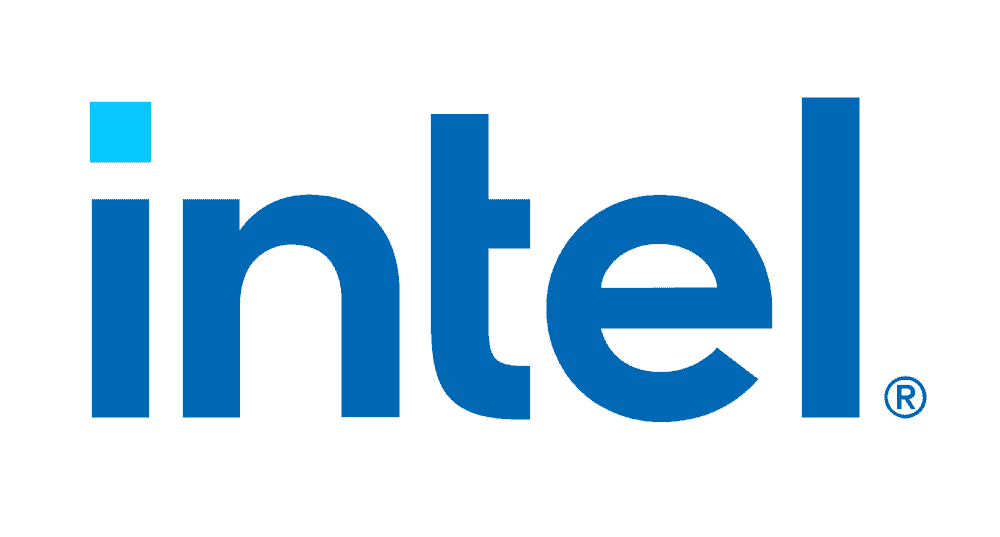 Plus, employees and entrepreneurs from 6 continents—in industries as diverse as crypto, government, education, tech startup, health & wellness, and beyond.
My client list includes executives & founders, product managers, teachers, doctors, consultants, artists, coaches, grad school students, data analysts, a librarian, a zookeeper, and more.
I'd like to earn your trust, as I have with these people: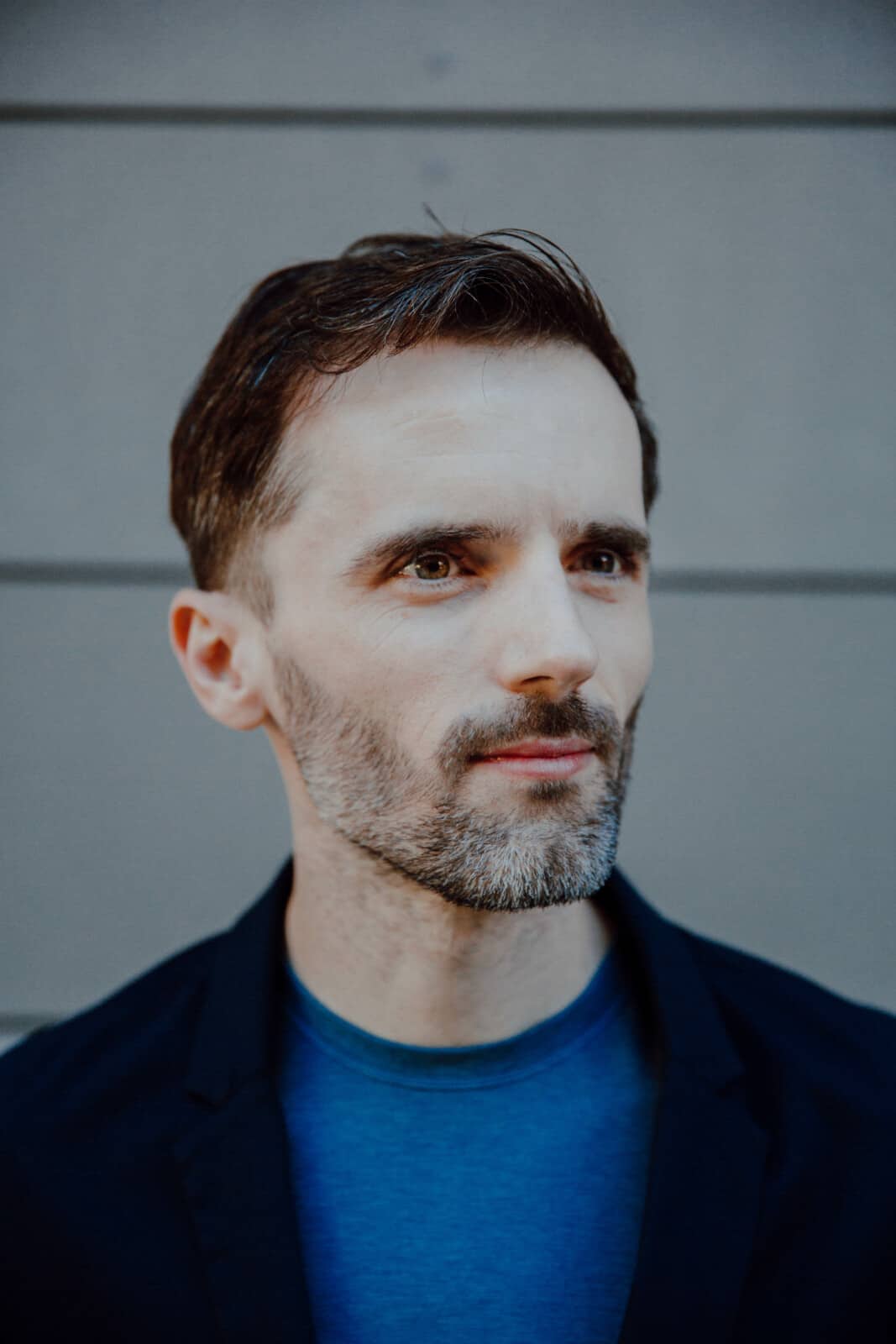 INTPInformation Systems Officer for a government organization in the European Union:
This experience has been life-changing. Michael is very helpful, respectful, and an interesting person that I look forward to seeing every time.
ENFJMedical School Student, turned psychotherapy grad school student:
I knew within 30 seconds of our first call that Michael was someone I wanted by my side.
Here was someone who could finally see me, as I truly was deep down. And that eventually helped me fully see myself.
Back then, it felt like life was acting upon me, and I was suffering professionally and in my relationships.
I really don't feel any of that now. I had been grasping for solutions through a certain lens, and Michael helped me find a completely different set of lenses that make everything look different.
Those negative feelings haven't all gone away entirely. But my reality has completely changed, and I feel so much more able to meet them those challenges.
ENTPEngineer Consultant:
Michael's program felt very much like Jedi training on Dagobah with Master Yoda.
INTJLawyer:
I feel like I am in a great place now after our last session. Everything is falling into place and I feel good. Thanks so much for your help.
ESFPSurgeon:
Oh my God, I'm convinced.
I thought for sure I was an ENTJ. I could never believe that I was an ESFP because I don't fit into the typical ESFP stereotypes. I managed to get through med school!
But hearing you explain it as you did, it just makes perfect sense now. This explains so much.
I'm afraid of this work I have to do but I know it's what I need.
Thank you, this was a pleasure!
ESTPDirector at a Fortune 10 company:
I kept walking away with one refreshing insight after another. Michael admirably applies praise where deserved and tends to avoid positivity for positivity's sake. He does not judge – he seeks to understand. His inquisitive nature and mannerisms are a refreshing blend of friendly banter, humor, and understanding that are hard to find and very much appreciated.
There is great peace of mind in knowing that at least one person outside of my family can be absolutely trusted with my most confidential musings about my career.
He has an uncanny ability to say something back to me in a way that's more coherent than how I first said it. When I hear my thoughts stated back to me it brings a certain permanence, conviction, and power to them I am challenged to replicate on my own.
I can't thank Michael enough, and I wholeheartedly encourage you to take advantage of his gift.
INFPSpeech-Language Pathologist:
I am floored.
This was truly a feeling I don't think I have ever felt before.  I have so much to think about after our session.
This was a truly wonderful experience, thank you.
INFJNurse, turned photographer & sustainable garden designer:
Perhaps you are a person who gets sucked into tunnel vision and struggles to remain present and enjoy the process without obsessing over future outcomes. A person who wishes you had a translator for your own thoughts.
If so, time spent with Michael may be just what you need. His gentle, open-minded insights make him the perfect sounding board for intuitive persons who face the daily struggle of feeling misunderstood.
Michael has helped me to examine my own thought patterns and motivations more objectively. He is a truly gifted counselor, and time with him has proved to be a valuable step toward acquiring deeper self-knowledge.
INTPStartup Co-Founder & COO:
I'm getting stuck in overthinking so much less often.
It's like my gut instinct is coming to me now with a whole army instead of just a few horsemen.
ENTPLiving the #vanlife:
I feel I have been heard. Michael is truly open minded. His responses were for me specifically and not just for all *NTPs. 
He has been a genuine and honest set of bricks to start building a foundation with. He conveys positive messages in a way that makes me consider them deeply.
I could walk away from working with him at any point and feel accomplished and sated, but I don't because every session has proven useful.
I couldn't say he is everyone's cup of tea because that does not exist, but if previous attempts at self improvement have gone poorly for you, I wouldn't write off searching until you've looked into his offerings.
INFJSoftware Developer, turned yoga teacher & entrepreneur:
I feel lucky to have Michael on my team. We started working together as I was planning a life transition. He supported me by guiding me past self-doubt and into my body's natural sense of where it wants to go — clarity.
In our ongoing work, Michael provides open-ended perspectives on situations that I can tend to see as more closed-off. He has so many tools, resources, and experiences that give me confidence that he can add a lot to my journey. Our sessions give me a boost and let me step forward with some really healthy attitudes.
ENTPSenior Salesforce Consultant:
The insights and ideas we shared together took me from a very restless and uncertain Point A, to the trail with a map and the makings of a plan, to a Point B that aligns with my values and needs.
For now, I will live in this moment that I've worked toward. Thank you for helping me get here.
ENFPWeb Designer:
I'd fallen into such a deep depression and hit rock bottom. It seemed like I wasn't getting anything important done.
But after talking with you, I feel energized and back on track. I can do this!
INTJDeputy Executive Director of a government organization:
I was talking with a colleague, and they commented on my high energy lately and impressive systems I have in place. They asked what my secret is, and I told them it's that I'm working with an excellent coach.
So thank you very much. I appreciate being able to talk through my problems with you.
"Michael listened and wanted to know what would work for us. He didn't just give us a cookie cutter training. He simplified concepts in a way that allowed us to understand."
—Anonymous feedback from a workshop for senior executives at a Fortune 1000 company
"In relatively short notice, Michael stepped in and let our Senior Leadership Team through a very impactful workshop on an incredibly important topic. We couldn't have started this journey without him."
—Trever (INTP), technology director at a top management consulting firm